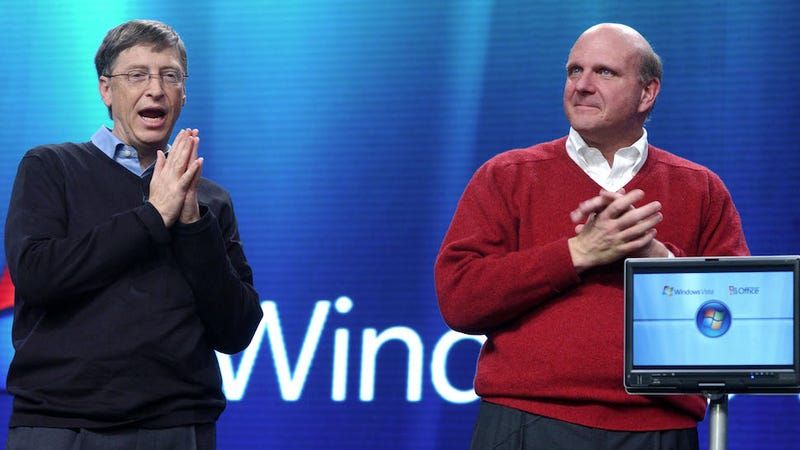 Bill Gates and Steve Ballmer Aren't BFFs Anymore and It's All Thanks to Smartphones
Gizmodo
---
Personal relationships are always tricky, but they're even trickier when they revolve around running a business worth billions of dollars. Just ask Steve Ballmer and Bill Gates!

In a recent interview with Bloomberg TV, Ballmer expanded on his relationship with college friend and Microsoft co-founder Gates, explaining that the two have "drifted apart." The reason? Those gosh darn smartphones, for one.

"There was a fundamental disagreement about how important it was to be in the hardware business," Ballmer said. "I had pushed Surface. The board had been a little--little reluctant in supporting it. And then things came to a climax around what to do about the phone business."