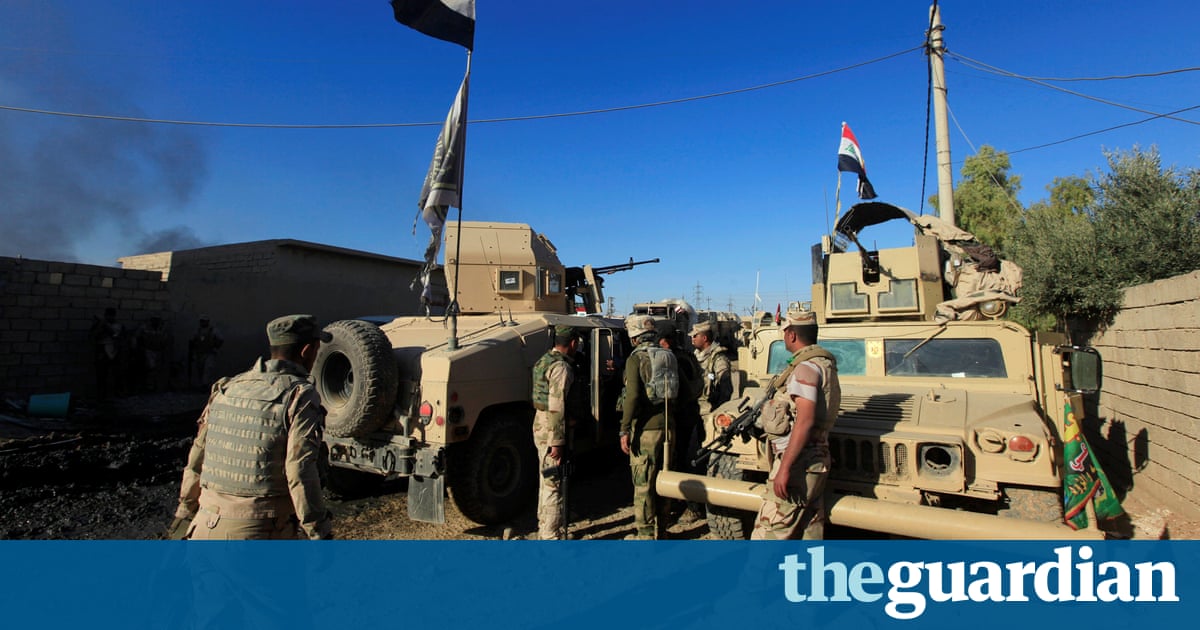 Heavy fighting in Mosul as Iraqi forces launch assault on Isis militants
The Guardian
---
Heavy fighting has erupted in the eastern neighbourhoods of Mosul as Iraqi special forces launched an assault deeper into the urban areas of the city and Islamic State militants hit back, striking and disabling an Abrams tank with a rocket.

Isis fighters struck the tank with a rocket fired from a nearby building, sending its crew fleeing from the smoking vehicle, seemingly unharmed. The fighting has been the most intense urban combat in Mosul since the Iraqi offensive began over two weeks ago to drive Isis from the city, Iraq's second-largest.

Friday's early morning advance began with artillery and mortar strikes on the Aden, Tahrir, and Quds districts, west of special forces' footholds in the Gogjali and Karama neighbourhoods, Lt Col Muhanad al-Timimi said. Both sides opened up with small arms and mortar fire after an artillery barrage by special forces before their advance.

The extremist group is fighting to hold Mosul as Iraqi forces and allied Kurdish troops squeeze in from all directions with US-led coalition support, mostly from airstrikes and reconnaissance.

Iraqi troops entered the city limits on Tuesday for the first time in more than two years and were gearing up for urban warfare expected to take weeks, if not months, as they work their way neighbourhood by neighbourhood, going through a warren of dense buildings prone to booby traps and ambushes.

More than 1 million civilians are stuck in the city, complicating the military's efforts to advance without harming innocents. Isis militants have driven thousands of people deeper into the city's built-up areas, reportedly for use as human shields, while hundreds of others have fled in the past days toward government-controlled territory despite the uncertainty of resettlement in displacement camps.

Mosul is the last major Isis stronghold in Iraq , and expelling the militant group would be a major blow to the survival of its self-declared caliphate that stretches into Syria.