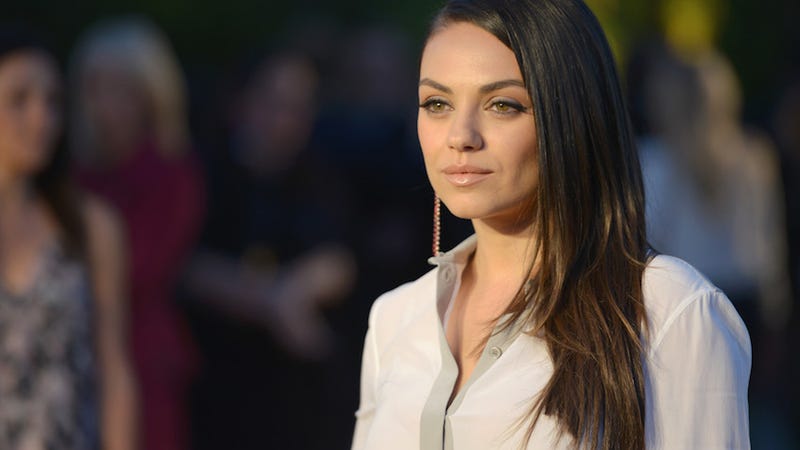 Mila Kunis Pens Open Letter Calling Out a Male Producer's Sexist Bullshit
Jezebel
---
Mila Kunis is the latest celebrity to point a vague but stridently worded finger at the rampant sexism in Hollywood.

In an open letter titled "You'll Never Work In This Town Again," published on her husband Ashton Kutcher's website A Plus - underwritten by Chicken Soup for the Soul, no less - Kunis takes an unnamed producer to task for telling her "You'll never work in this town again" after she refused to pose "semi-naked" on the cover of a men's magazine to promote her film.

"It's what we are conditioned to believe -- that if we speak up, our livelihoods will be threatened; that standing our ground will lead to our demise," she writes. "We don't want to be kicked out of the sand box for being a "bitch." So we compromise our integrity for the sake of maintaining status quo and hope that change is coming."